P1 VIP:

Briefly, the maximum that can be given...
If you ever enter this place, and experience P1 VIP services, you will never wish for anything more. Here all your dreams will come true. Some services can exclusively be used in the vip-section.

In the separated Vip- rooms, our guests will be pampered with the maximum comfort, separate service staff, and services of the highest standards.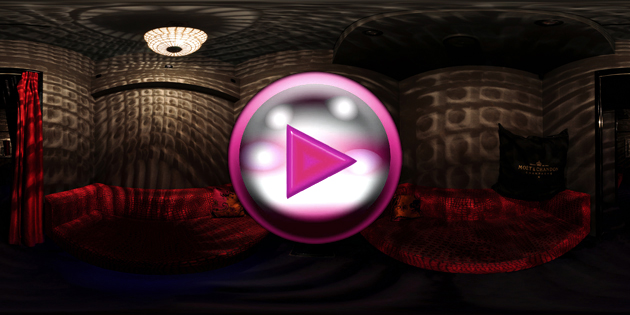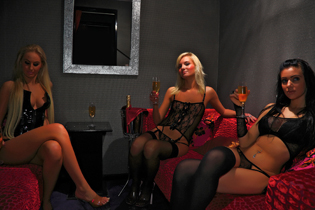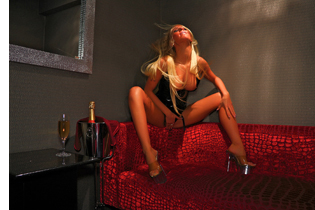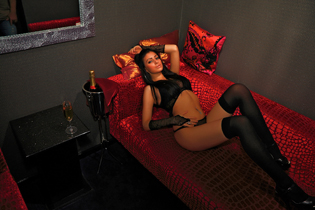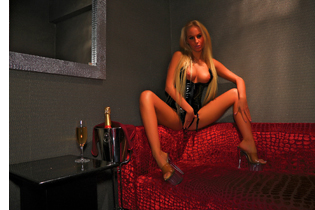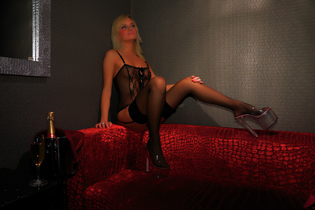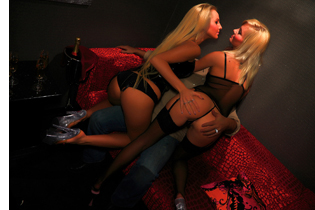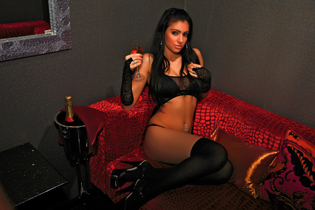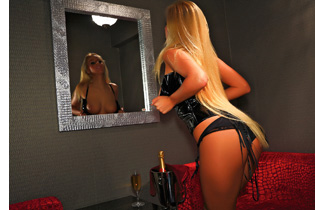 Services offered to our VIP guests

(Our price list doesn't contain any sexual service!)
Private dance 10 minutes - HUF 10,000
Silver pack
* 1 person – accompanied by 1 girl chosen by the guest - HUF 59,000 / 220 €
(20 minutes VIP dance + 1 bottle of Francois President)
* 2 persons - accompanied by 2 girls chosen by the guests - HUF 99,000 / 365 €
(20 minutes VIP dance + 1 bottle of Francois President)
* 3 persons - accompanied by 3 girls chosen by the guest - HUF 159,000 / 590 €
(20 minutes VIP dance + 1 bottle of Francois President)
Gold pack
* 1 person - accompanied by 1 girl chosen by the guest - HUF 80,000 / 295 €
(40 minutes VIP dance + 1 bottle of Duval Leroy)
* 2 persons – accompanied by 2 girls chosen by the guests - HUF 120,000 / 445 €
(40 minutes VIP dance + 1 bottle of Duval Leroy)
* 3 persons – accompanied by 3 girls chosen by the guests - HUF 160,000 / 590 €
(40 minutes VIP dance + 1 bottle of Duval Leroy)
Platinum pack
* 1 person – accompanied by 1 girl chosen by the guest - HUF 90,000 / 330 €
(40 minutes VIP dance + 1 bottle of Moët & Chandon + unlimited consumption of drinks for the guest)
* 2 persons – accompanied by 2 girls chosen by the guests - HUF 130,000 / 480 €
(40 minutes VIP dance + 1 bottle of Moët & Chandon + unlimited consumption of drinks for the guest)
* 3 persons – accompanied by 3 girls chosen by the guests - HUF 170,000 / 630 €
(40 minutes VIP dance + 1 bottle of Moët & Chandon + unlimited consumption of drinks for the guest)
Dom Perignon pack
* 1 person – accompanied by 1 girl chosen by the guest - HUF 140,000 / 520 €
(40 minutes VIP dance + 1 bottle of Dom Perignon + unlimited consumption of drinks for the guest)
* 2 persons – accompanied by 2 girls chosen by the guests - HUF 180,000 / 665 €
(40 minutes VIP dance + 1 bottle of Dom Perignon + unlimited consumption of drinks for the guest)
* 3 persons – accompanied by 3 girls chosen by the guests - HUF 220,000 / 815 €
(40 minutes VIP dance + 1 bottle of Dom Perignon + unlimited consumption of drinks for the guest)